My first ever game. I worked to QA the product and in the later stages, began debugging scripts.
This led to a design role, where I worked in small cross functional teams along side game artists and coders. My task was to define how the game content worked, manage asset creation, then to write the scripts that drove their behaviour.
My first game as a designer / engineer. It was nominated for BAFTA in Best Children's Game . It was beaten by Spielberg/Lego collaboration. I was pleased.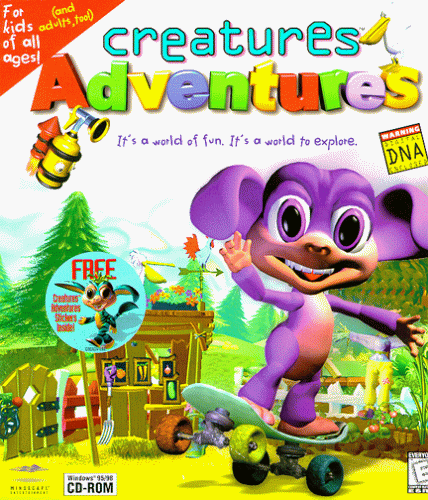 Although for children, the game was driven by realtime neural networks. The Creatures genuinely learned about their environment and the player could reinforce their learning through reward and punishment.
The game dealt with reproduction and death. The Creatures had genetic algorithms, so offspring were a true mix of the two parents, visually and neurologically.