A deep strategy game where I was a senior designer.
I worked closely with company founder Demis Hassabis, who later founded Google Deepmind, on defining the strategic elements of play.
Under the direction of the Lead Designer, Adrian Carless, I created much of the storyline and setting for the game's three cities.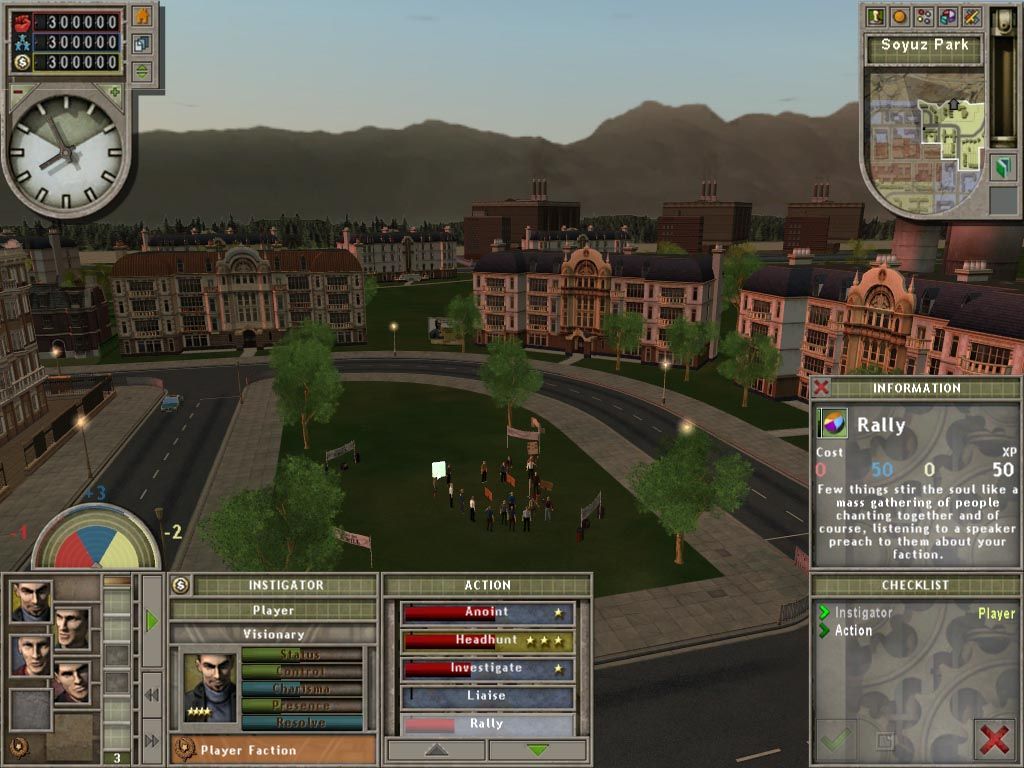 Using a custom tool I hand populated the map and crafted the daily routines of thousands of citizens.
I handled the localisation of over 50,000 words across 6 languages.
In a later project at the same studio, I worked directly with industry legends, Jon 'Jops' Hare of Sensible Software and musician Richard Joseph RIP, who provided the audio direction for all of Elixir Studio's games.